FALDO & FRIENDS™ CELEBRITY GOLF AND TENNIS TOURNAMENT TO BENEFIT CITY HARVEST
Monday, August 23, 2021
Alpine Country Club, Demarest, New Jersey
Hosted by:
Sir Nick Faldo
Golf Chair, Geoffrey Zakarian
Tennis Chairs, Kerry Heffernan & Simon Kim
Culinary Chair, Alex Lee
Executive Producer, Herb Karlitz
The event will take place on Alpine Country Club's beautiful and challenging A.W. Tillinghast course. Foursomes at the highest level will be joined by a chef, celebrity or sports personality for the round. Celebrity chefs will also join players on the tennis courts for drills and games. Throughout the day, celebrity chef menu items will be served on the course and on the courts. Guests will enjoy a breakfast chat, swapping stories and Q&A on this year's golf season with Sir Nick Faldo, Ian Baker-Finch, and Frank Nobilo. The inaugural event featured Chefs Daniel Boulud, Michael Symon, Ming Tsai, and Todd English, among many more incredible personalities. The 2019 event was also featured on an episode of Days & Knights with Sir Nick, which aired on CBS Sports Network, and this year, the tournament will be featured in a special episode of Faldo Formula on the CBS Network, tentatively scheduled immediately before the telecast of the third round of the 2022 PGA Championship. In 2019, the inaugural event raised enough to feed more than 12,000 New Yorkers in need for a month!
Celebrity Participants
Michael Anthony
Ian Baker-Finch
Emma Bengtsson
Daniel Boulud
Kenny Callaghan
Josh Capon
Len Cariou
Cesare Casella
Michael Cressotti
Michael Dorf
Josh "Shorty" Eden
Sir Nick Faldo
Andrew Friedman
Michael Ginor
David Green
Eric Haugen
Kerry Heffernan
Judy Kaye
James Kent
Simon Kim
Alex Lee
Todd Martin
Ed McFarland
Frank Nobilo
Reilly Opelka
Dominique Paulin
François Payard
Alfred Portale
CC Sabathia
Marcus Samuelsson
David Shim
Ron Straci
Håkan Swahn
Carlos Swepson
Dale Talde
Geoffrey Zakarian

*Talent subject to change
We hope you will join us on Monday, August 23 for a wonderful day of sporty fun and delicious food!
Thank You to Our Sponsors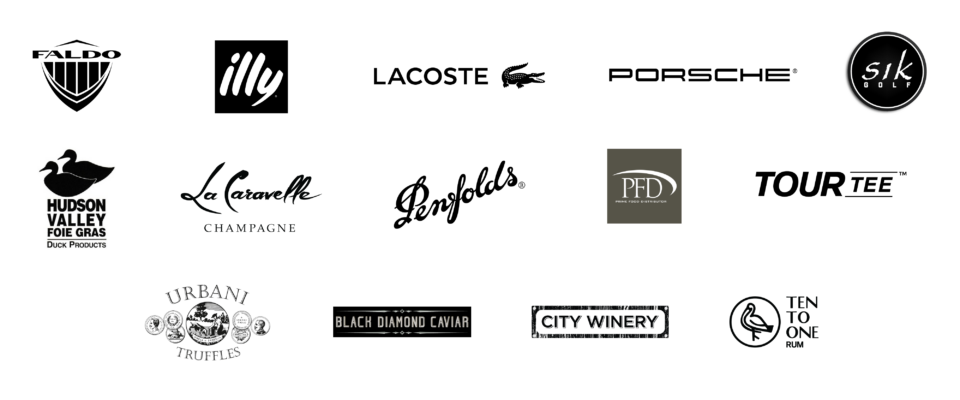 To learn more, please visit cityharvest.org.